Lowender Peran 30th October – 3rd November 2019
Keep checking back to this page as we will publish information on groups as soon as we have it.
What if your mother tongue is an ancient language of a land that you've never lived in?
Saturday - 7.30 - 9pm
Already fast becoming a recognised and household name in the Traditional Music Scene, Project Smok brings together an array of musical aspects; immense instrumental virtuosity, blistering drive, infectious rhythm, delicate sensitivity…
Sunday - 7.30 - 9pm
Sophie Stephenson is a traditional musician and step dancer from Fort Augustus, in the Scottish Highlands. Introduced to step dance by Harvey Beaton at Sabhal Mòr Ostaig on the Isle of Skye, Sophie continued to build on her repertoire of steps, learning from dancers including Donal Brown, Frank McConnell, Deirdre Graham, Jane MacNeil and Margie Beaton.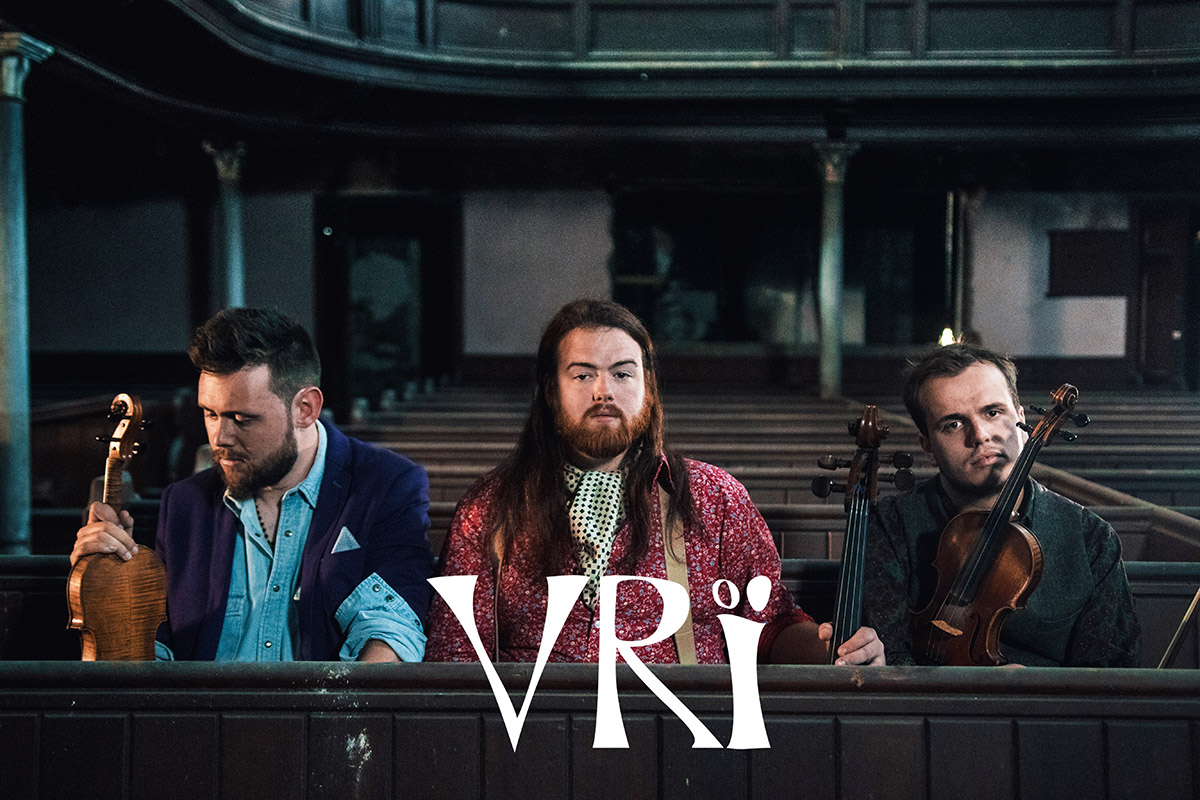 Vrï are a brand new trio to represent Wales and its music in the fast-evolving world of 'chamber-folk'. Bringing together the experience of Jordan Price Williams (cello) Patrick Rimes (violin, viola) and Aneirin Jones (violin) they play tunes and songs from the Celtic nations and beyond.
Friday - 7.30 - 9pm
Cornish Performers - More coming very soon…
Pete Berryman is a guitarist, composer and singer songwriter who arrived on the acoustic music scene in the late 1960s with The Famous Jug Band which also featured Clive Palmer of the Incredible String Band.
The Brim specialise in providing an upbeat Ceilidh ('Ceilidh' or 'Barn Dance') for weddings, birthdays, fundraisers and other events however big or small across Cornwall, Devon and the UK.
Cornwalls Foot Stomping Celtic Folk Band. The Stowes are a traditional Celtic music band from Cornwall, UK who play a stimulating mix of Traditional Folk, of mainly Cornish, Irish and Scottish origin, as well as rousing sea shanties with scintillating, foot stomping instrumental arrangements.
Are a Cornish duo bringing a jaunty approach to traditional Irish folk and contemporary tunes. Banjo and mandolin player Jamie has been playing acoustic instruments for over 10 years, his family hail from Wexford allowing the Cornish/Irish fusion tones to ring through. Along with acoustic guitar player Dave they are currently recording their debut album of sea shanties, Irish folk and nautical melodies.
Tris, Helen and Chris have been playing Irish music together for many years, never tiring of a tune and a pint. Previously known as The Falmouth Session, a ceilidh and session band, KRELYS are now joined by Keith Mountifield on bodhrán, and are creating exciting new arrangements and songs, and developing their sound to create a bigger, more upbeat feel, well suited to festivals and dancing!